Screenshots of this Project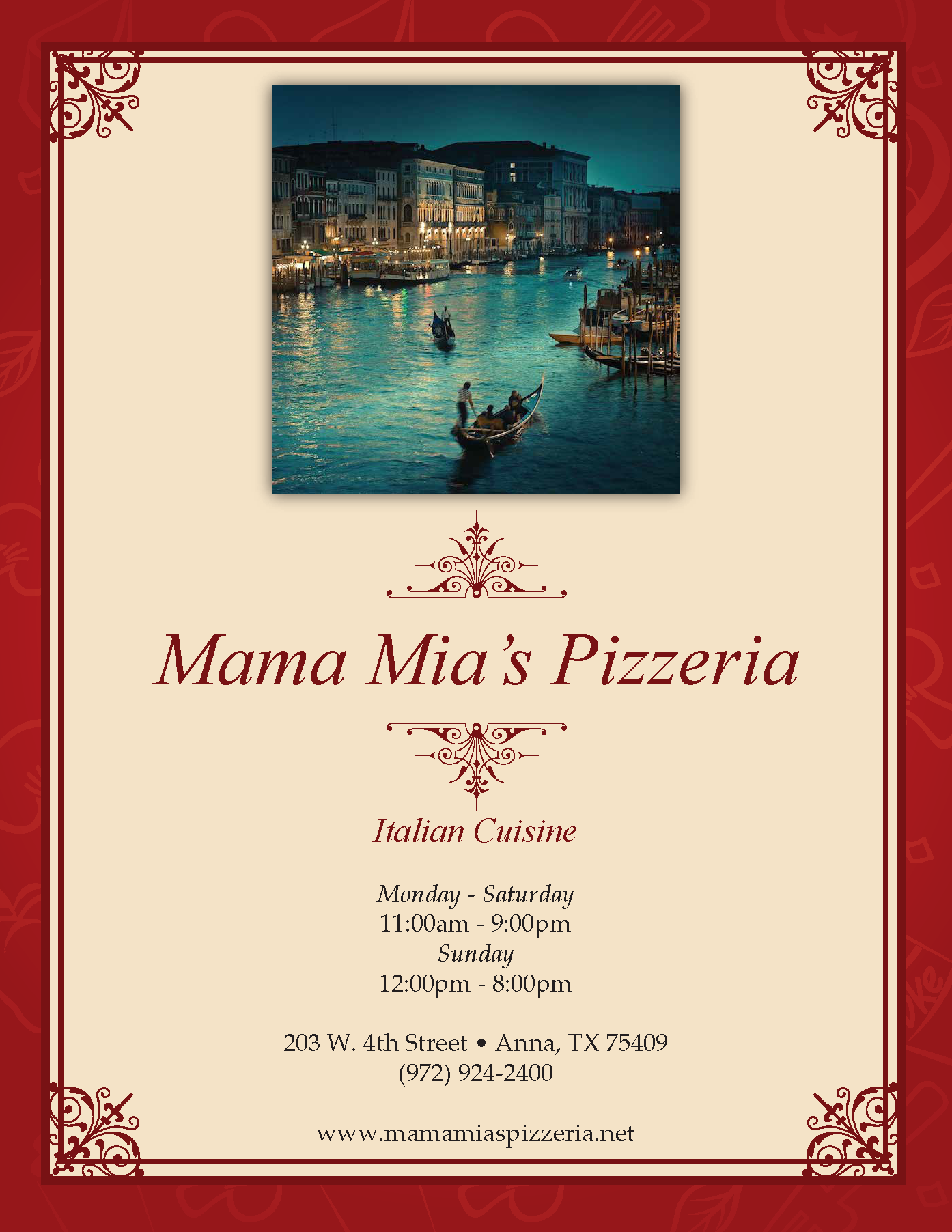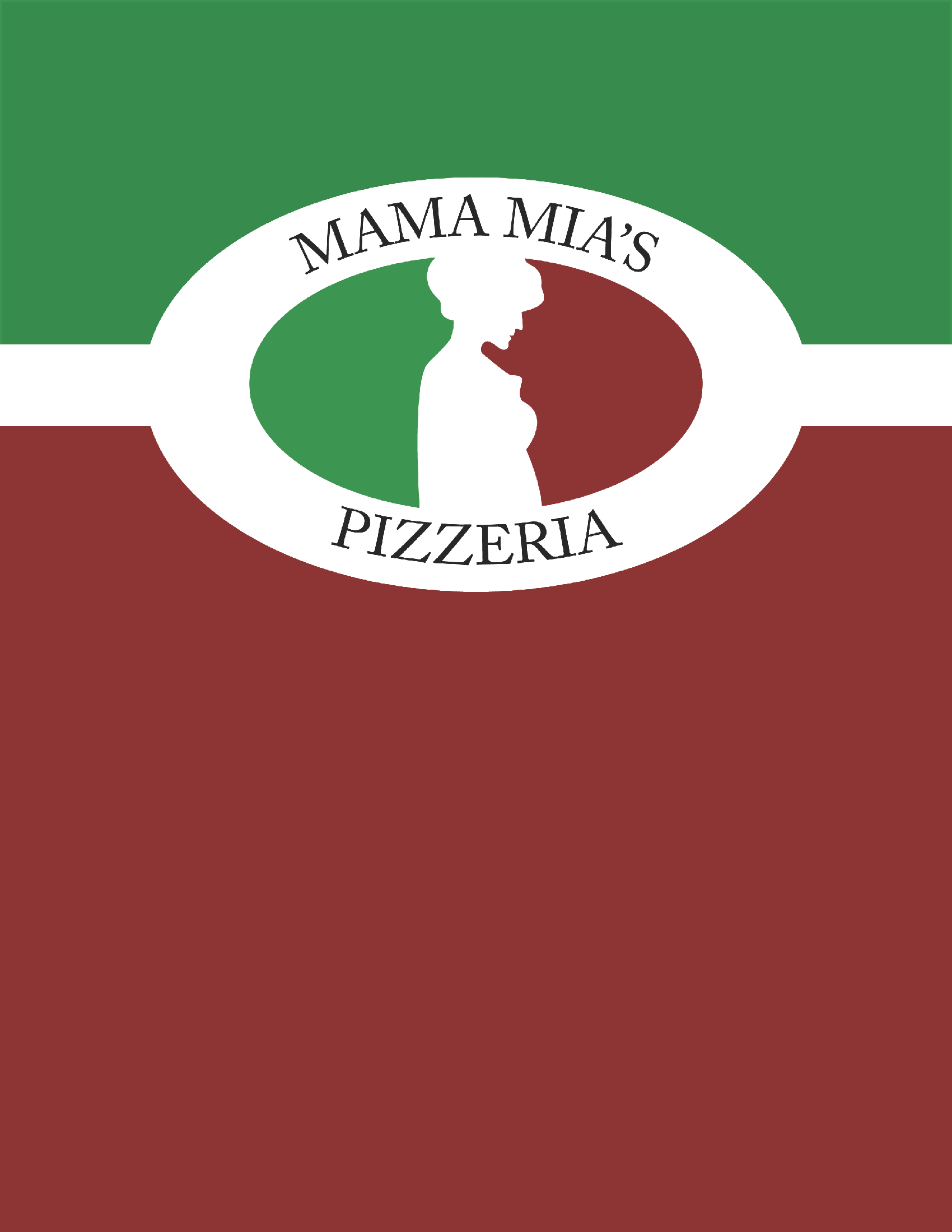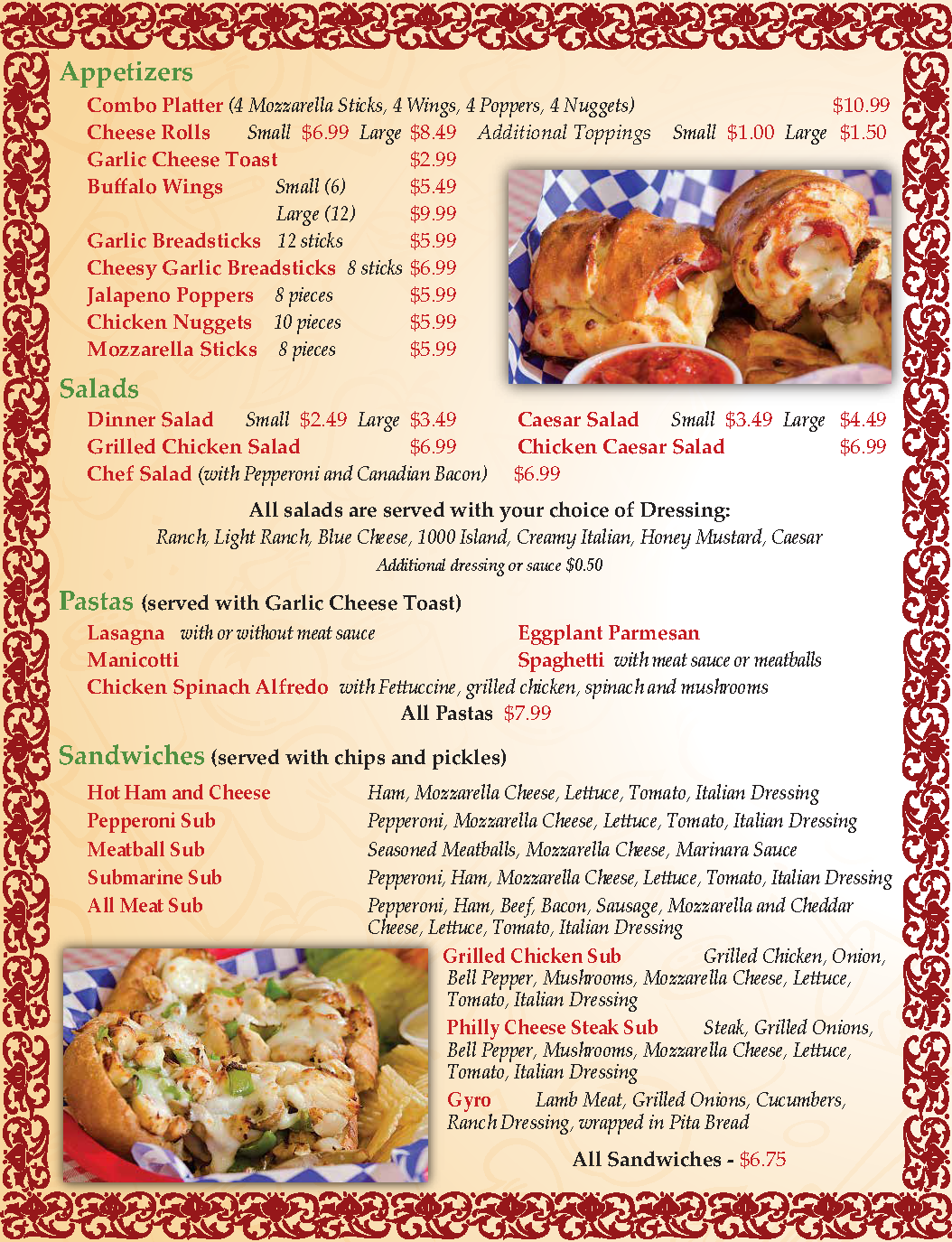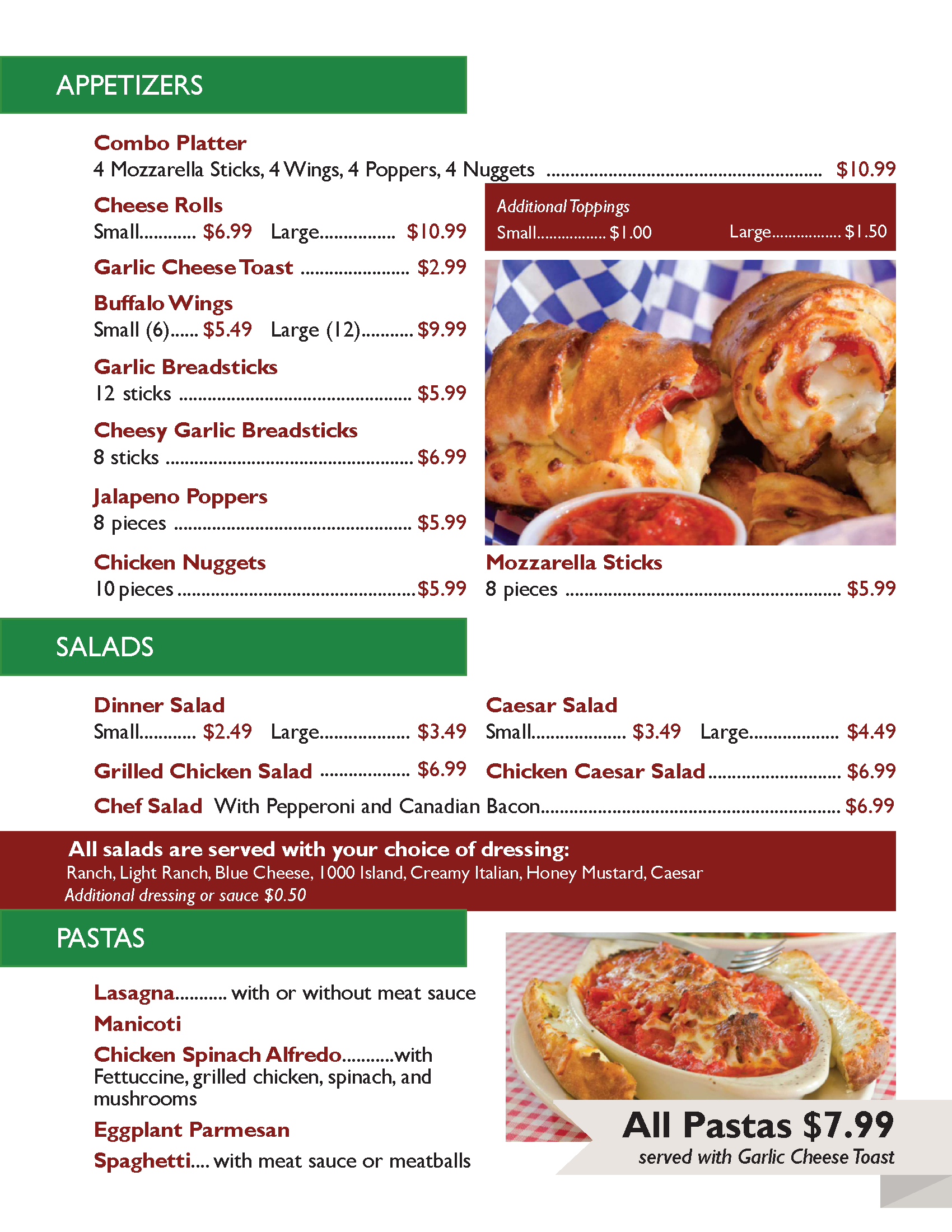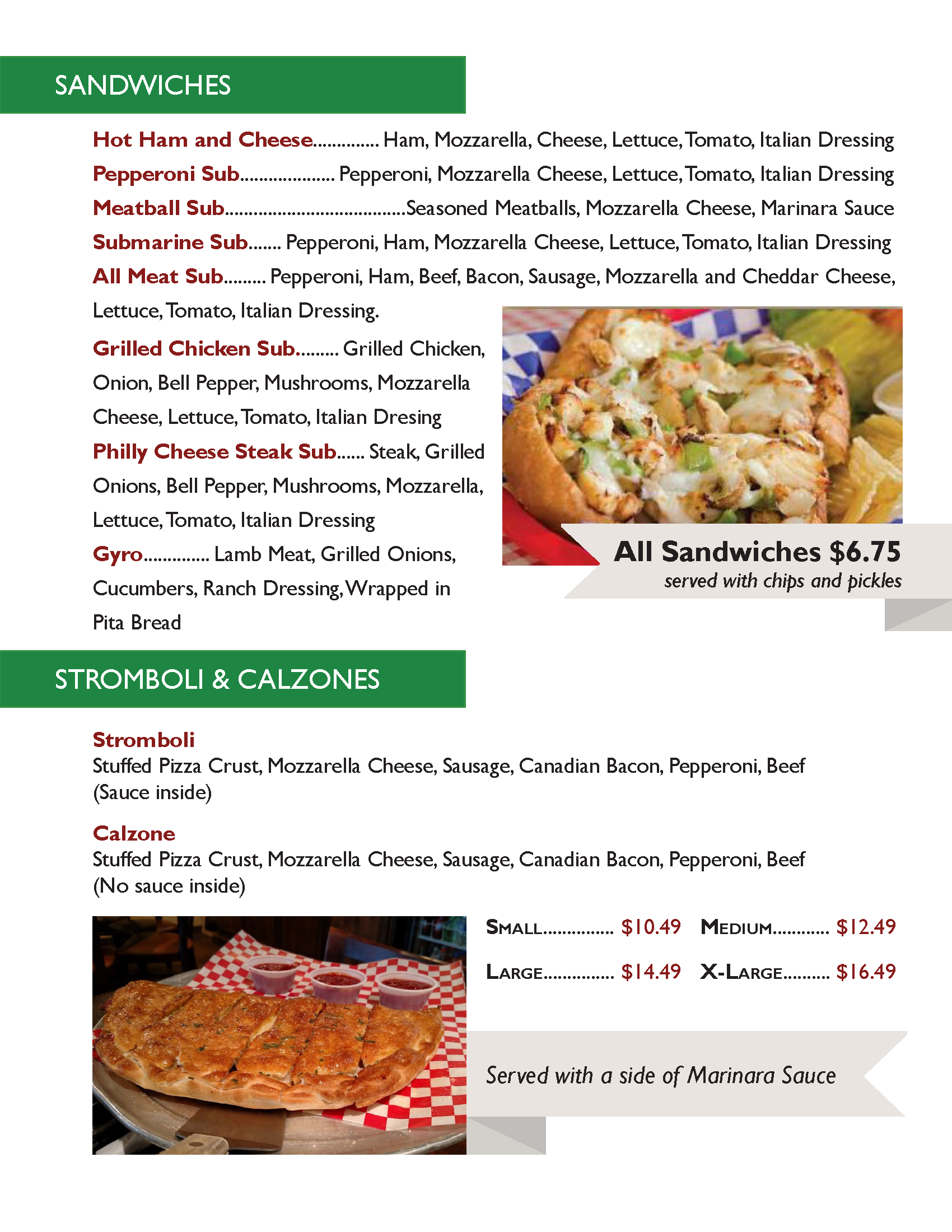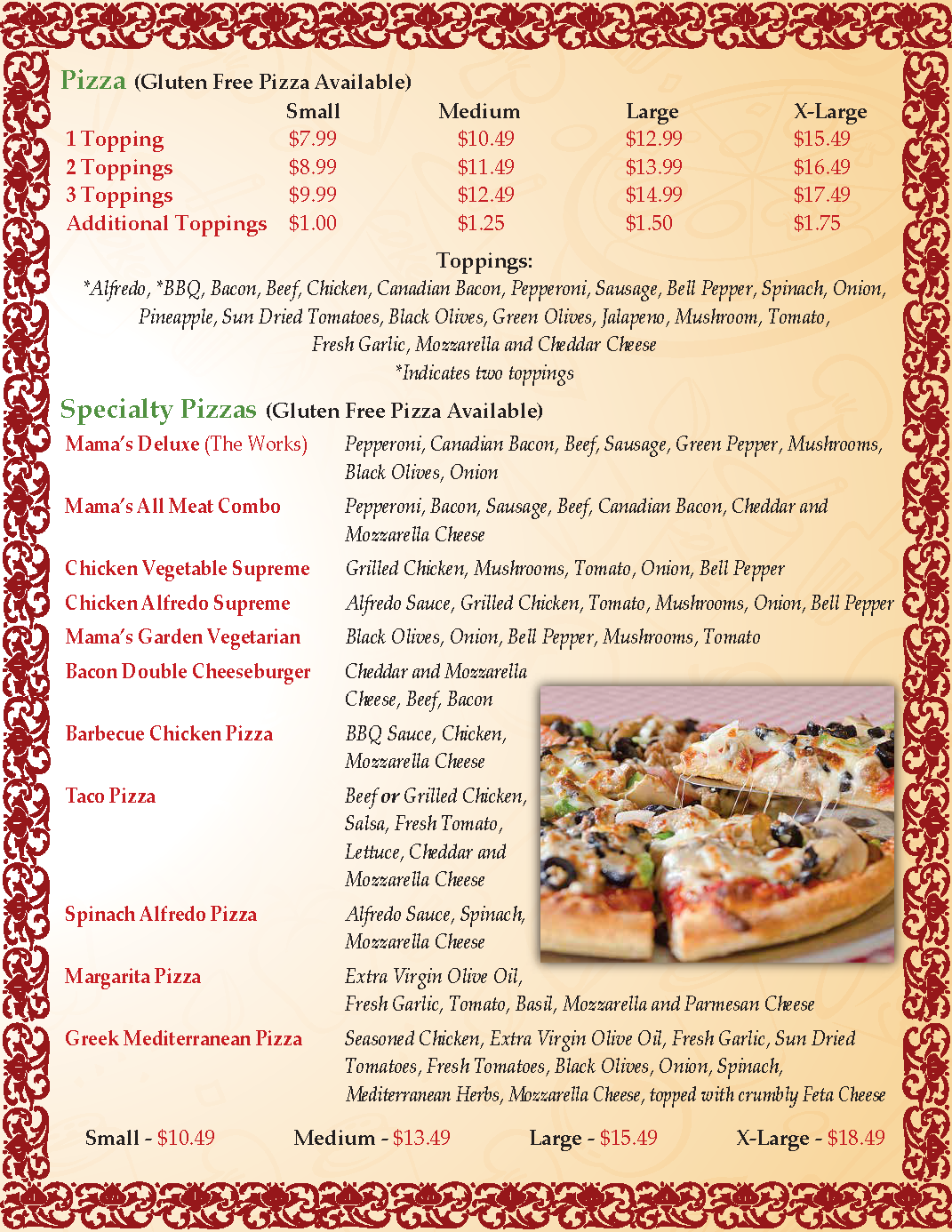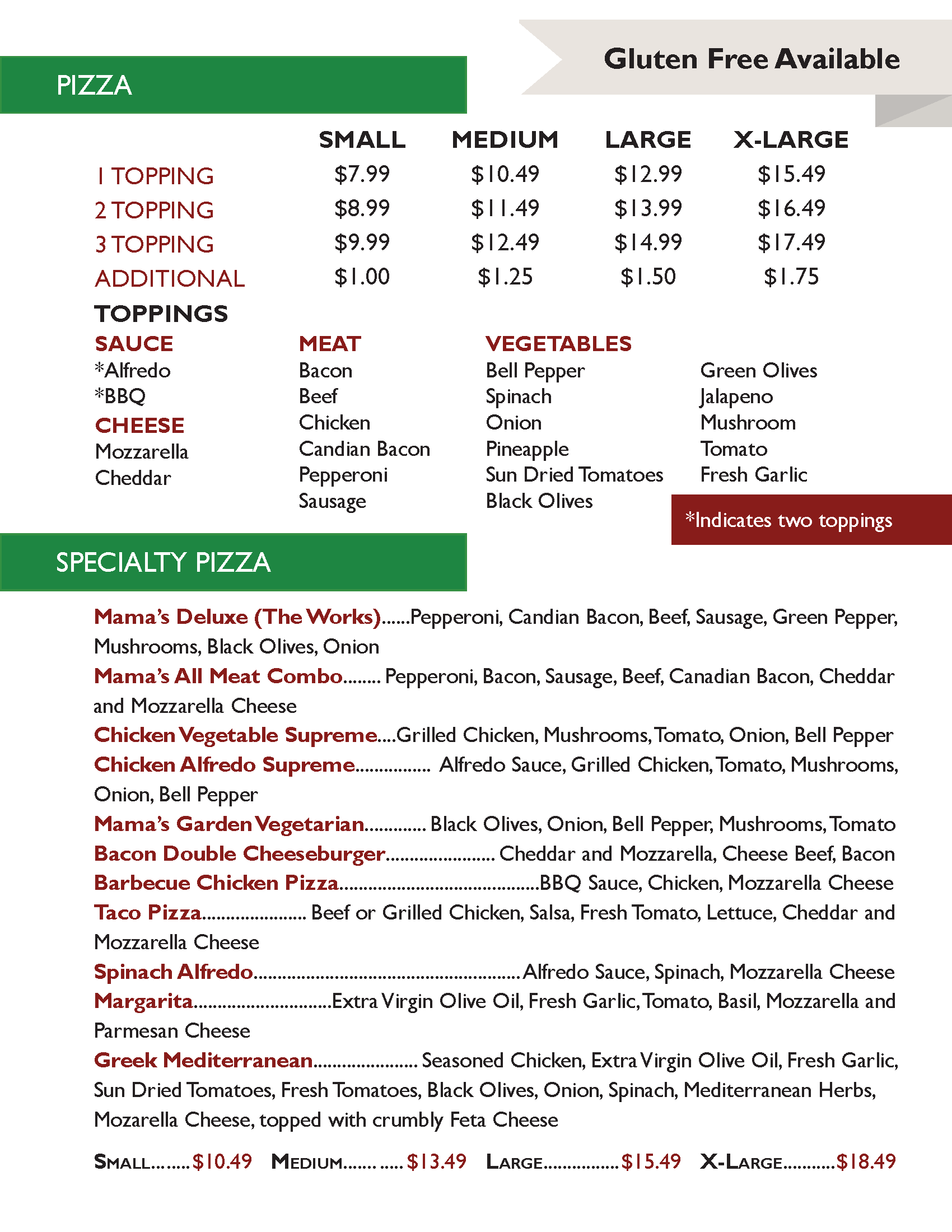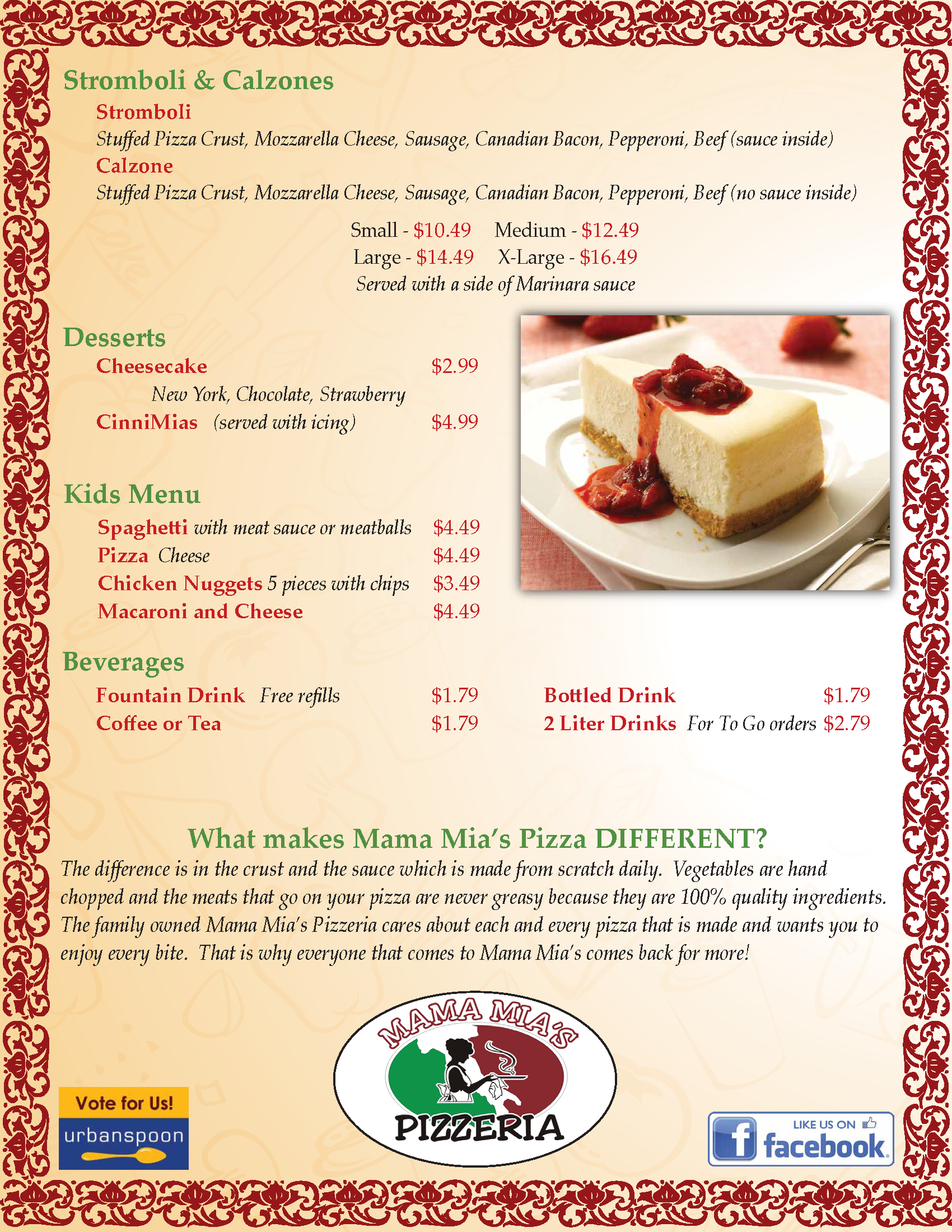 This project was completed as part of the overall branding and website redesign that I am doing for Mama Mia's Pizzeria. This project is being done as a learning exercise and is not paid for, endorsed, or sponsored by Mama Mia's Pizzeria. 
My focus for this redesign was to make the PDF menu look cohesive with the web appearance that I have created. I also wanted to modernize the design and improve the readability of the menu. For more information on this project you can visit the my entry for the web component
[HERE]
.
You can also view the live version of the website design so far
[HERE]
.