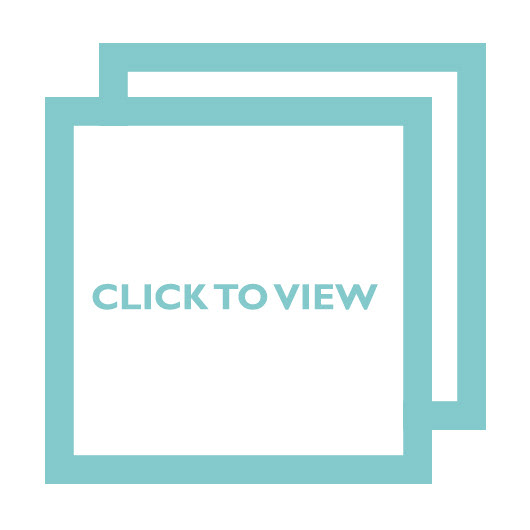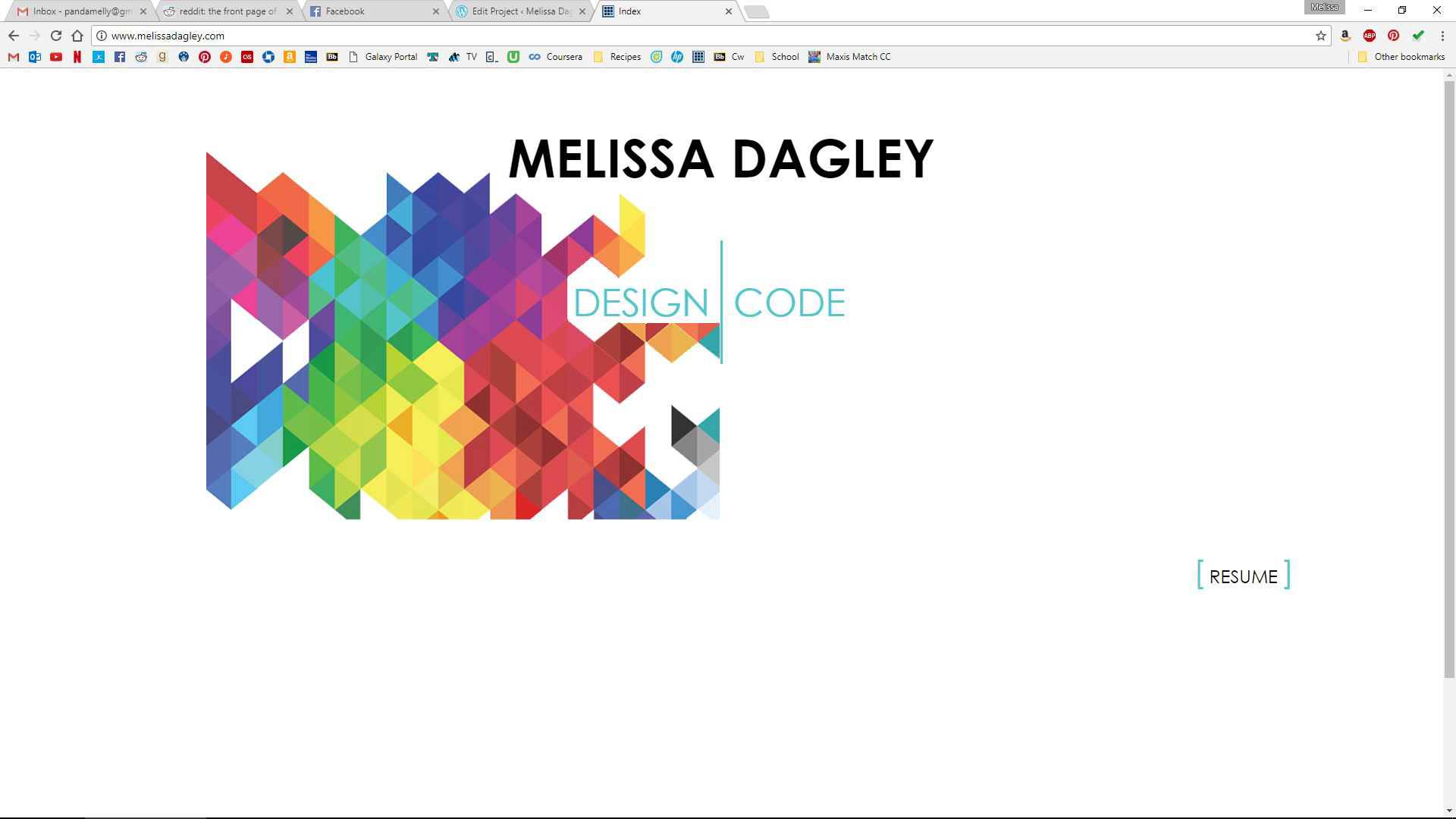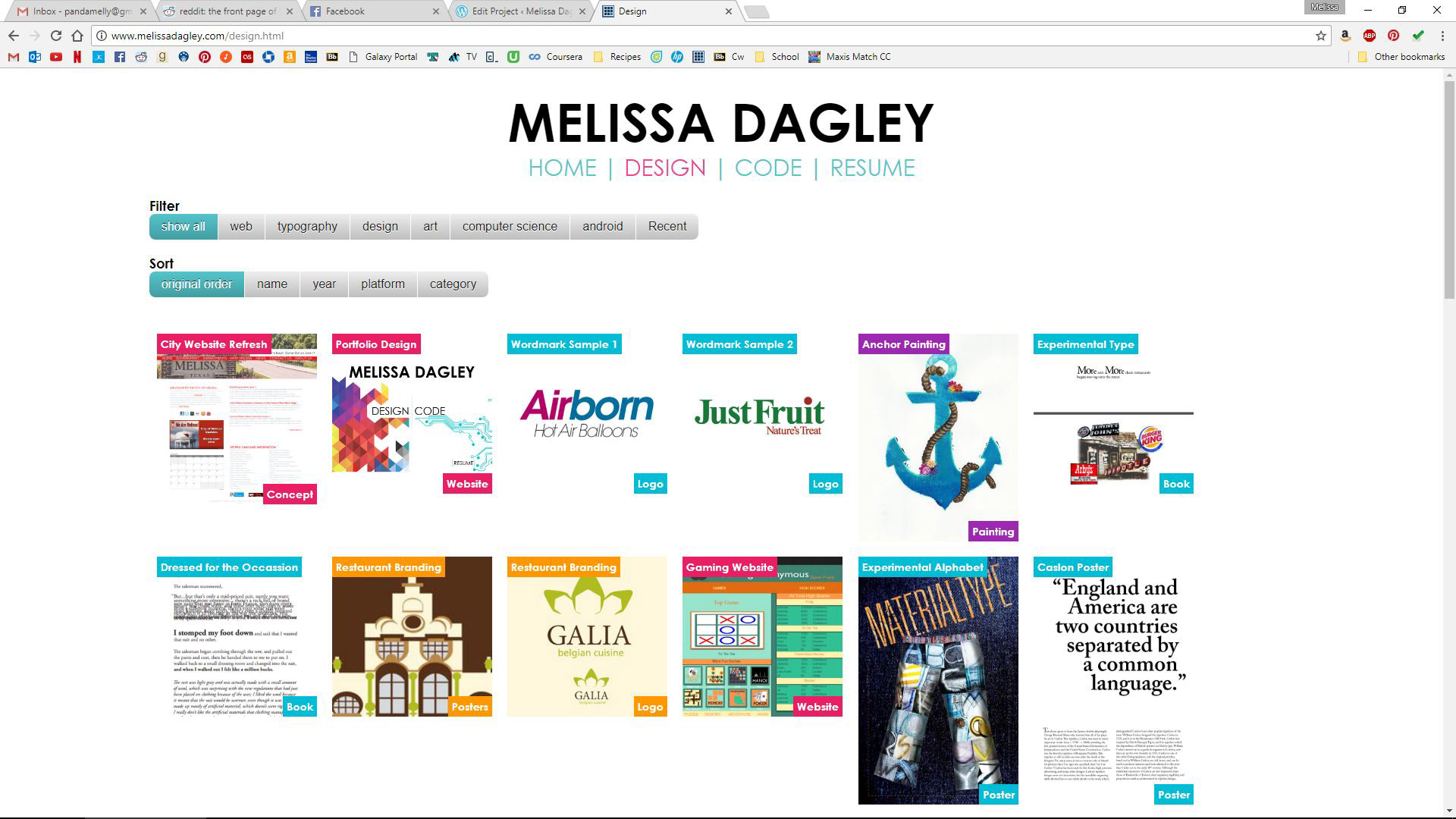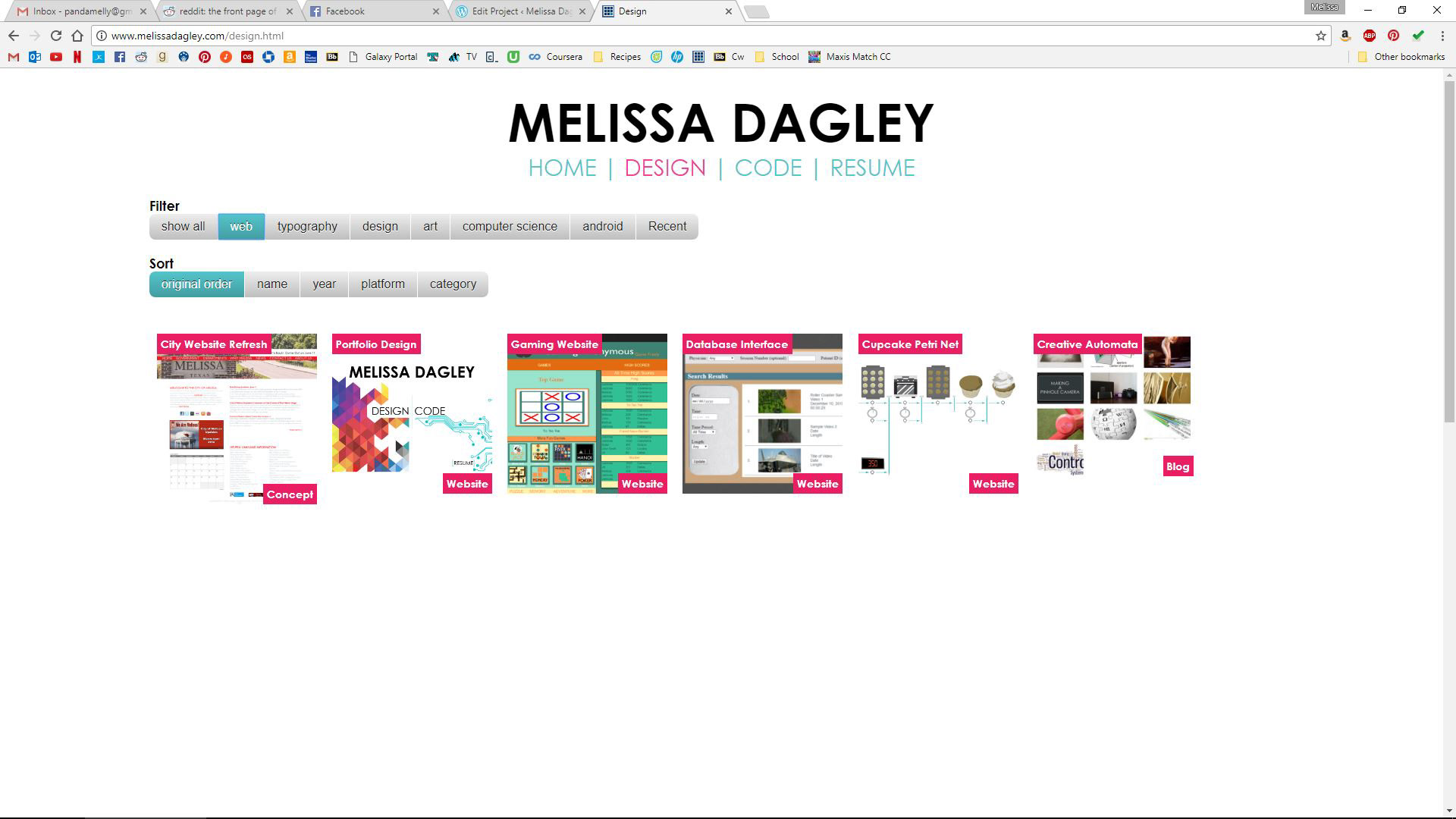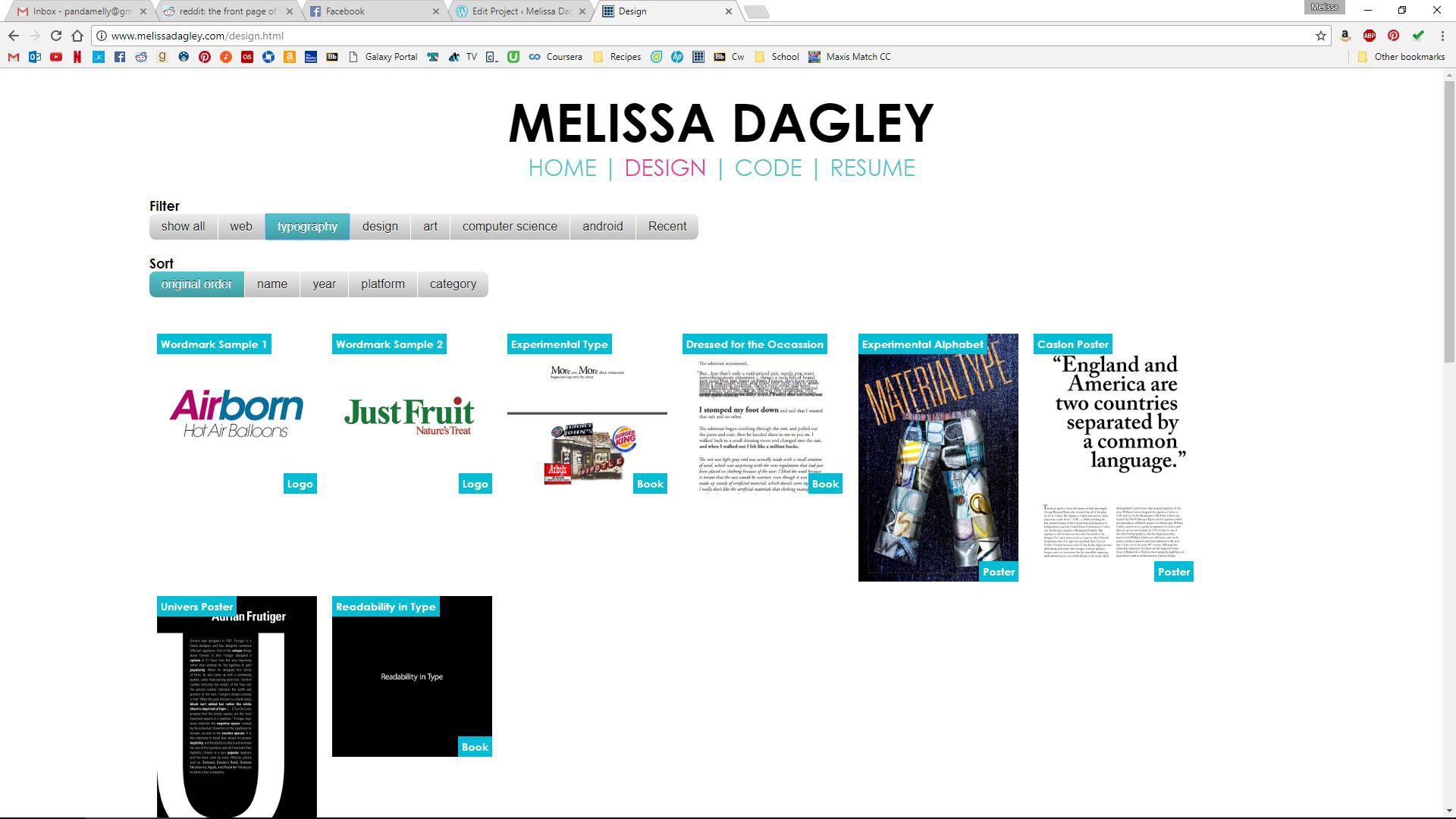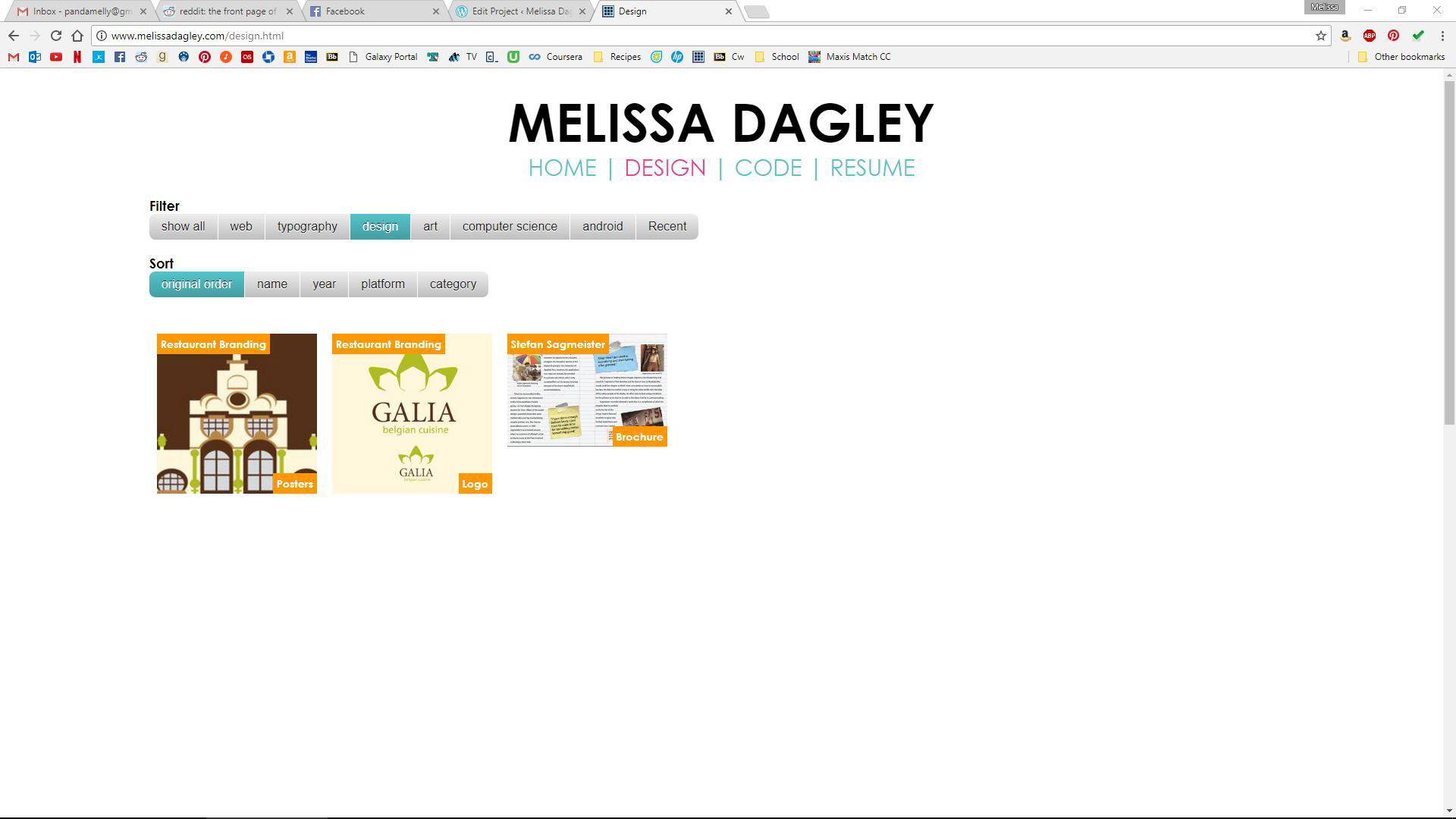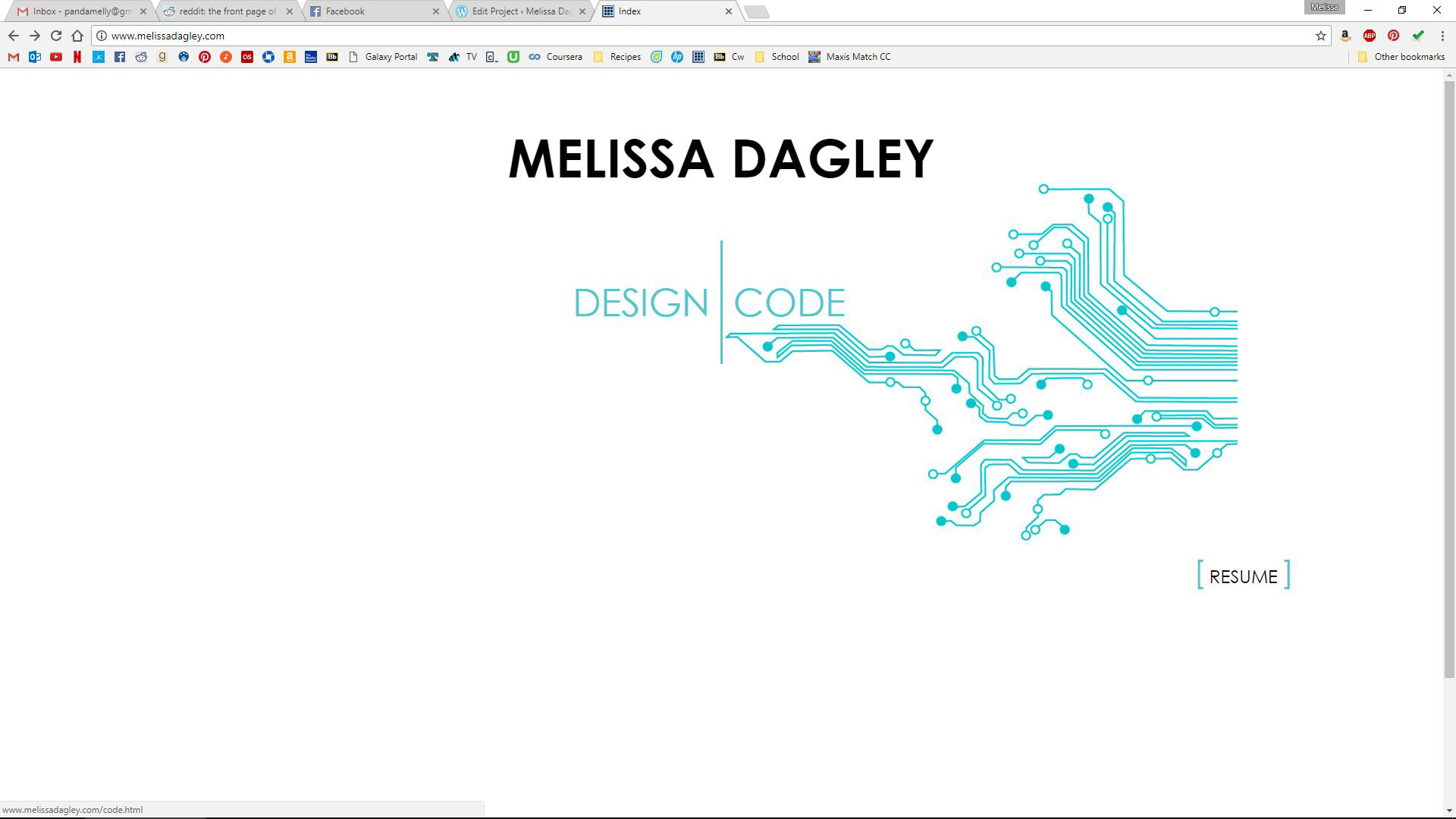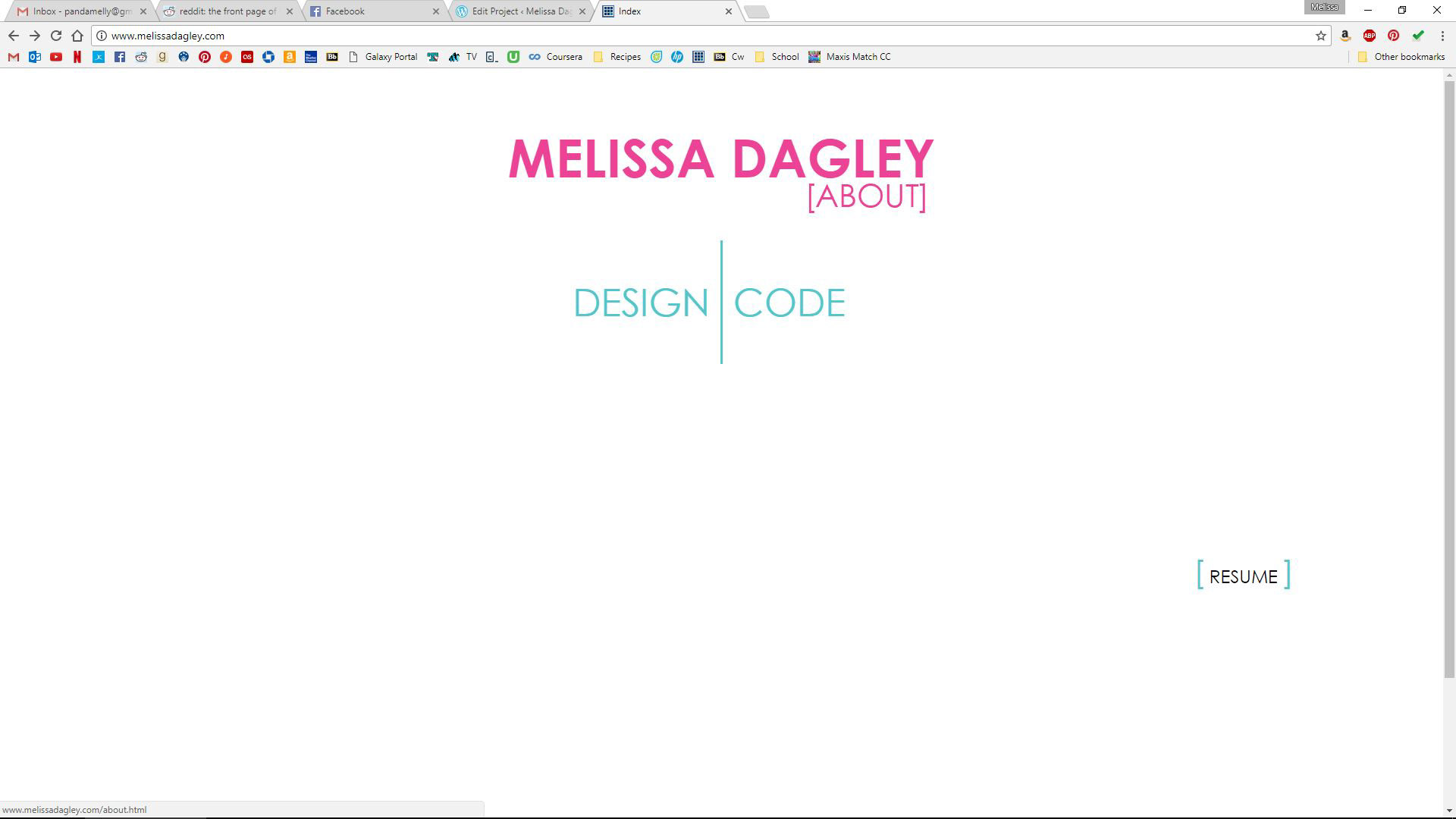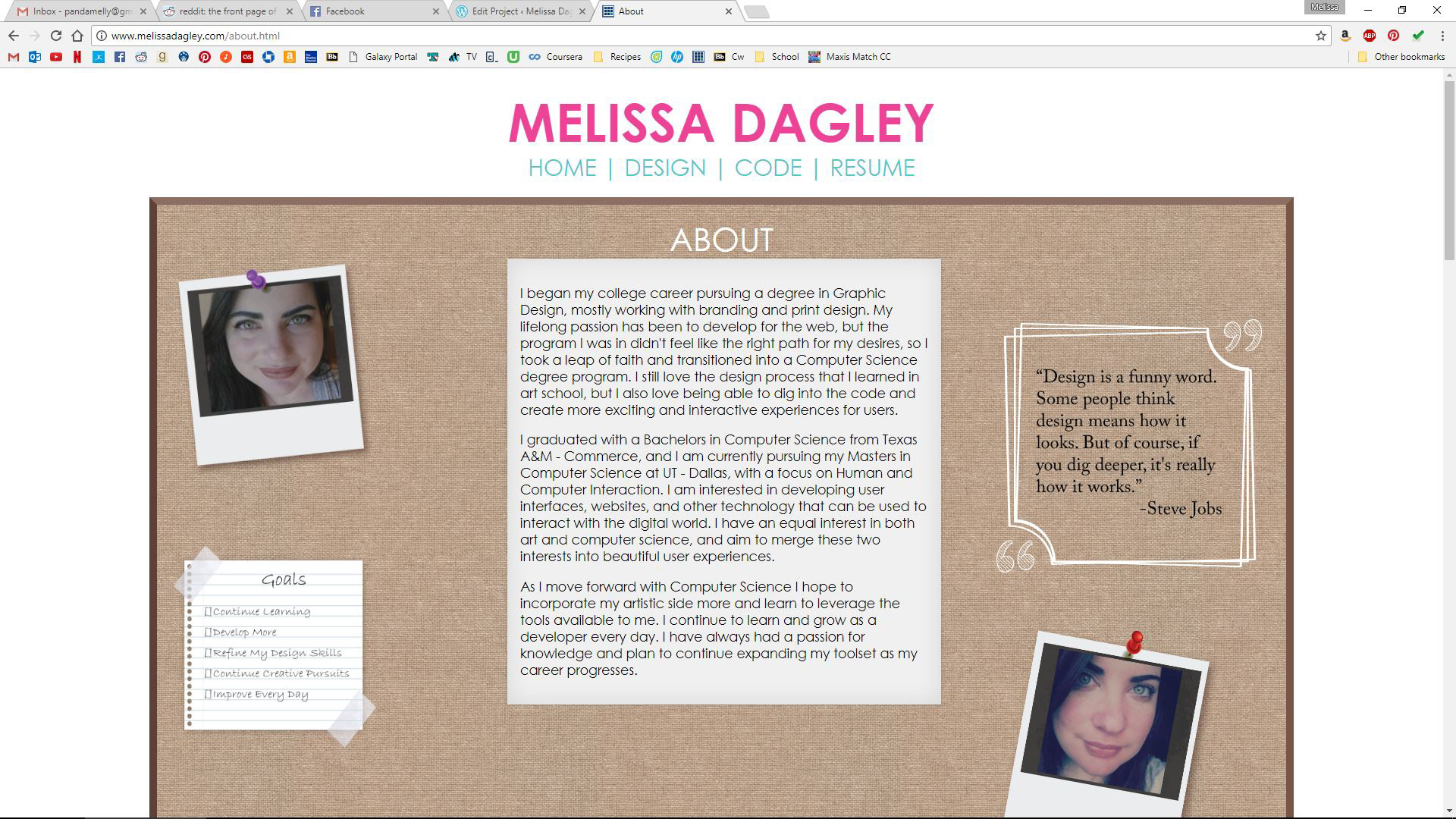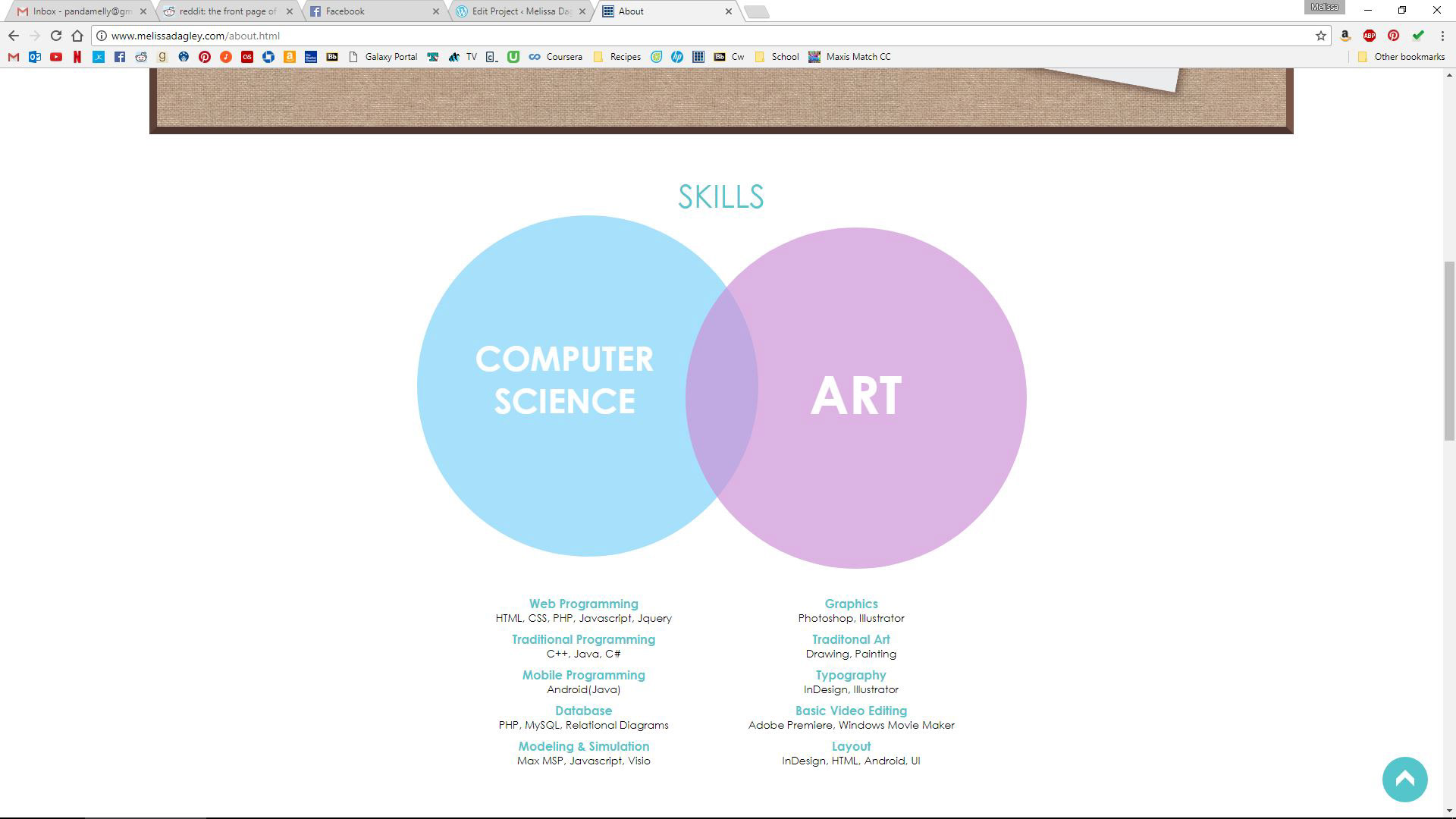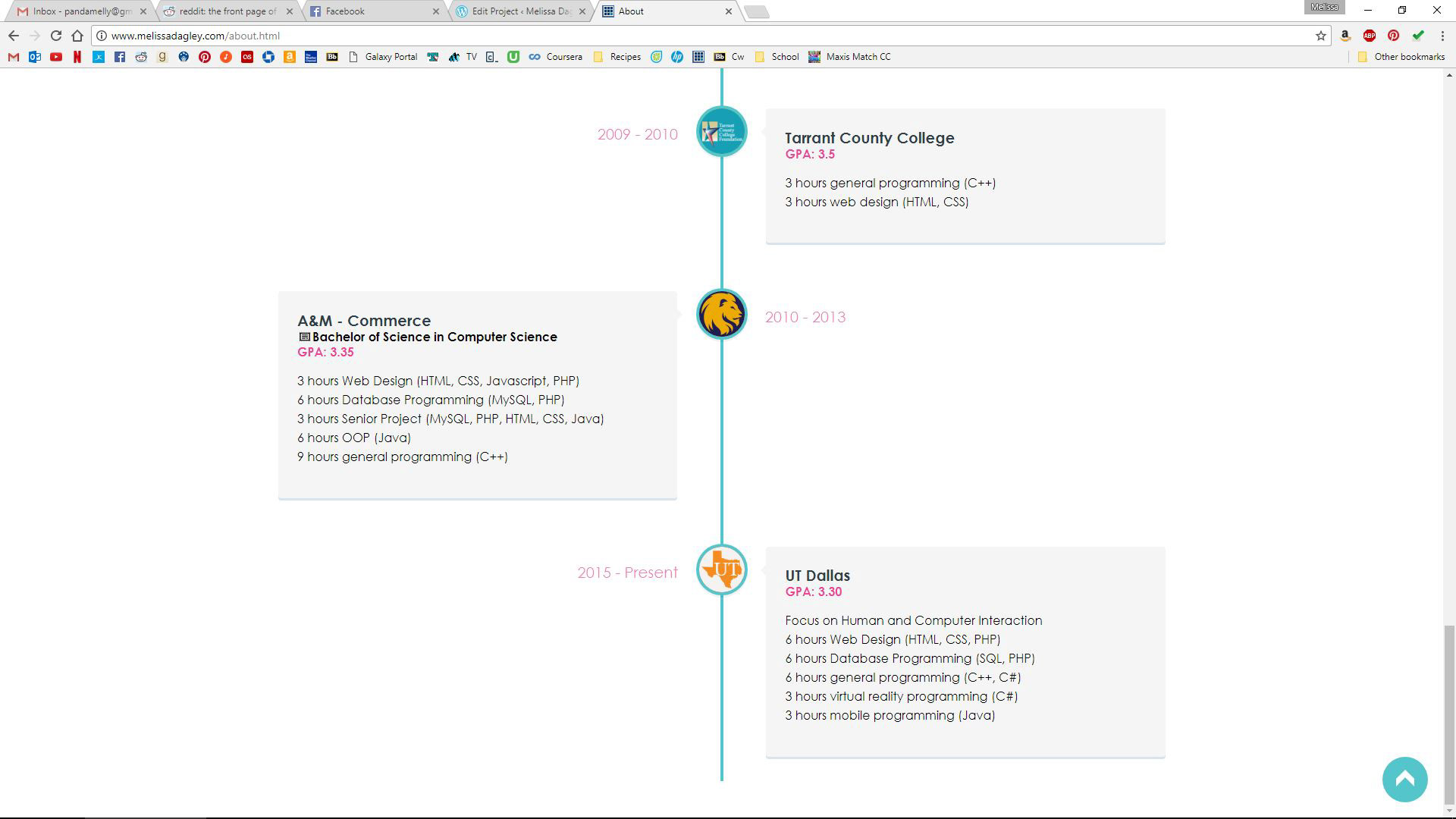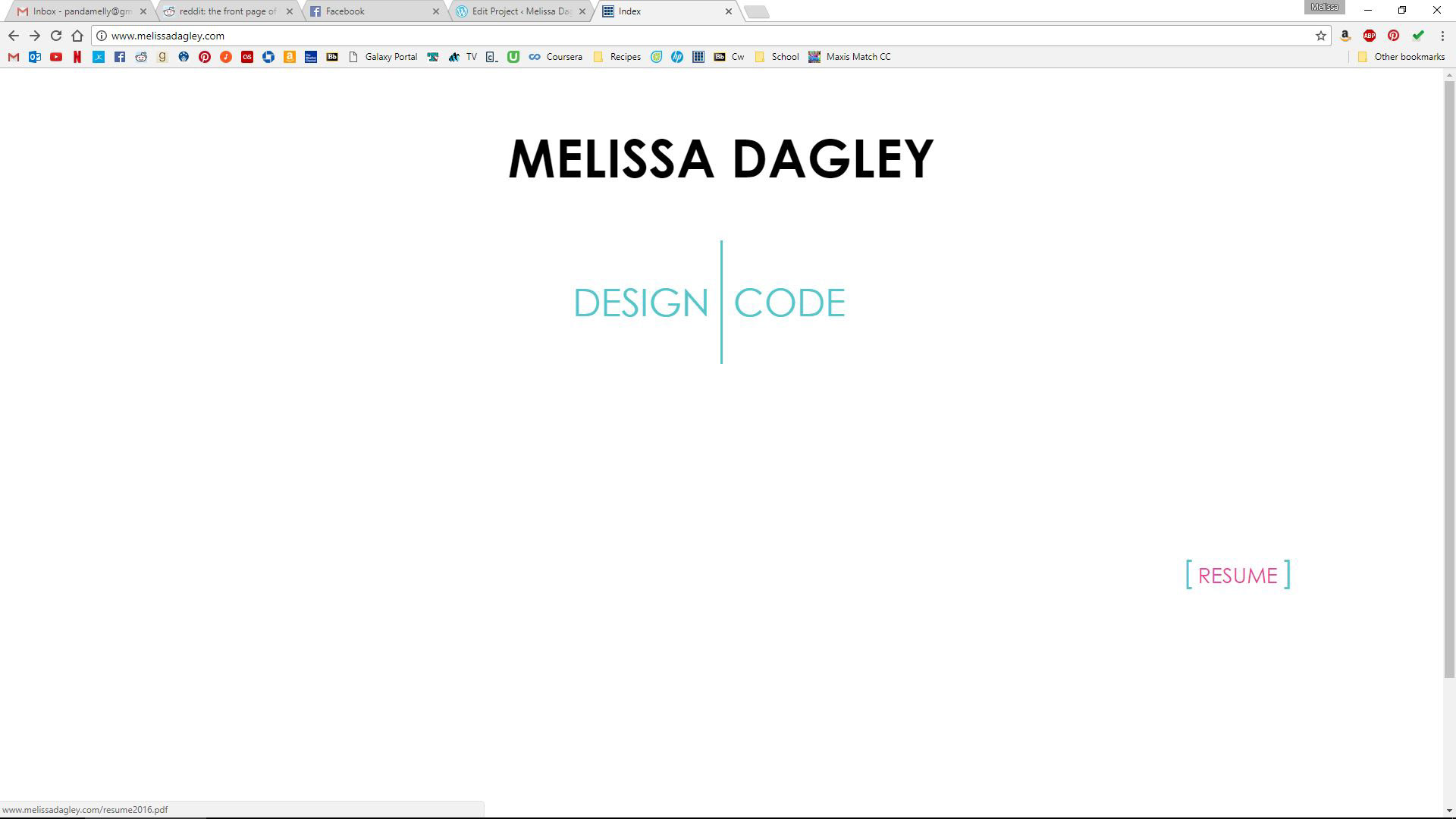 This portfolio site is more of an experimental design than most of my work. I used it as an opportunity to try out different jQuery plugins as well as some design techniques that I have not tried before. The content of the site is not filled in just yet because I am still playing with the design and always coming up with new ideas. 
The main concept of the site is to provide two paths for viewing my work, Design and Code. 
The design path takes you to a visual gallery where you can see a list of projects and thumbnails. Clicking on a thumbnail opens up a project page with pictures and information on the project. The project gallery can be filtered by project type, such as web, typography, art, etc. 
The code path divides the projects up based on what languages were used. This page also provides more background on my knowledge of different languages, by giving a list of classes I have taken that used/taught each language. When you click on a language you can see the relevant classes and a list of projects that use that language. The project links connect to the same project pages and the visual gallery in the design path. 
The third page in this site is an about me page. The first section is a bulletin board created with CSS, that features some photographs and a little blurb about me. If you scroll down you will see a list of skills divided into Computer Science and Art. Below that is a timeline of my educational career. 
The final link on my portfolio page brings up a PDF of my resume.